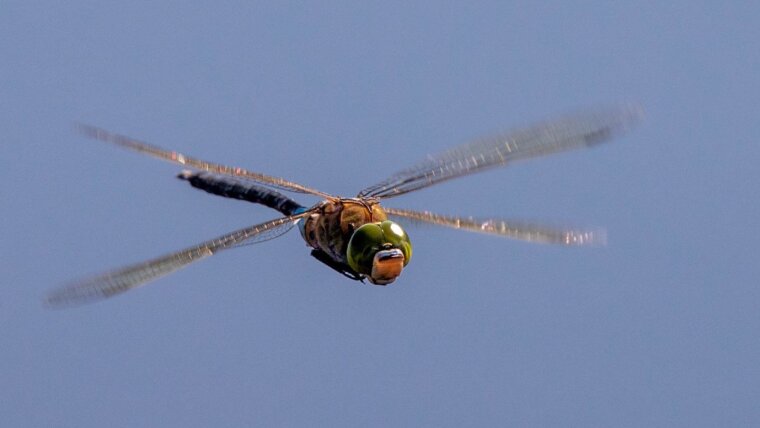 Dr. Franziska Beran
Principle investigator in the Population Ecology Group working on the chemical ecology of flea beetles.
Lesser Emperor (Anax pathenope)
Franziska Beran, Dr
Principle Invesigator
Room 424
Dornburger Straße 159
07743 Jena
Research Interests

Current Project

Recent publications

Körnig, J., Ortizo, K., Sporer, T., Yang, Z.L. & Beran, F. (2023). Different myrosinases activate sequestered glucosinolates in larvae and adults of the horseradish flea beetle. Insect Biochemistry and Molecular Biology 163: 104040. doi: 10.1016/j.ibmb.2023.104040External link

Gikonyo, M.W., Ahn, S.-J., Biondi, M., Fritzlar, F., Okamura, Y., Vogel, H., Köllner, T.G., Şen, I., Hernández-Teixidor, D., Lee, C.-F., Letsch, H. & Beran, F. (2023). A radiation of Psylliodes flea beetles on Brassicaceae is associated with the evolution of specific detoxification enzymes. Evolution doi: 10.1093/evolut/qpad197External link 

Letsch, H. & Beran, F. (2023). Jumping to new hosts: the diversification of flea beetles (Coleoptera: Chrysomelidae: Alticini) in the context of their host plant associations. Insect Systematics and Diversity 7: 2.1-12.  doi: 10.1093/isd/ixad019External link 

Li, Z.Y., Costamagna, A.C., Beran, F. & You, M.S. (2023). Biology, ecology and management of flea beetles in Brassica crops. Annual Review in Entomology 69: (in press).